Frequently Asked Questions
Folic Acid Supplementation
Women planning a pregnancy should take a folic acid supplement (500mg) prior to conceiving and for the first three months of the pregnancy such as Elevit.
Antenatal Tests
Tests performed during pregnancy: If not already organized by your referring GP, routine screening blood tests will be ordered at your visit. These blood tests include a determination of your immunity to German Measles as well as screening for hepatitis b, c, HIV, toxoplasmosis, CMV, varicella, parvovirus and syphilis. Thyroid function, full blood examination and blood group are also determined.
A maternal serum screen (blood test) is performed at 10-11 weeks and an ultrasound scan is performed at approximately 12-14 weeks. The ultrasound scan and blood test represent a screening test for Downs Syndrome and will give you an accurate risk assessment. We are now able to offer the NIPT screen for Downs Syndrome. This provides greater accuracy and will be discussed at your antenatal visit. A further ultrasound scan is performed at approximately 20-21 weeks of pregnancy. This will accurately determine your due date and assess the development of your baby's bodily organ systems and placental location. A further ultrasound scan is performed at 36 weeks to assess fetal growth and wellbeing.
Antenatal Visits and Classes
Visits are scheduled at approximately four weekly intervals until 28 weeks, two weekly until 36 weeks and then weekly until delivery.
Feel free to bring your partner to any of these visits and children are welcome.
Antenatal classes
Antenatal education classes will be organized by your hospital. These classes cover a wide range of practical topics related to your pregnancy.
Pregnancy symptoms
During your pregnancy you will experience many and varied symptoms, the vast majority may be considered variants of normal although some may cause you inconvenience. However, please report any bleeding or abdominal pain that is not relieved by simple analgesia such as Panadol.
Vitamin B6 as well as ginger tablets are useful for morning sickness and may be obtained from your chemist without prescription along with instructions.
Coughs and colds can usually be treated with symptomatic measures such as Panadol and rest. Headaches of simple a nature can similarly be treated with Panadol.
Anti D Administration
In accordance with recommended obstetric guidelines my practice has introduced prophylactic Anti-D administration at 28 weeks and 34 weeks gestation to all pregnant women who are RH negative and antibody negative. If you are RH negative this will be discussed with you in detail at your first antenatal visit.
Fees
My secretary will discuss with you the obstetric fee schedule. This may be obtained prior to the first antenatal visit.
Infertility
Infertility is a common problem affecting approximately 10% of couples.
Dr Lawrence provides all aspects of male and female infertility investigation and treatment including IVF.
Please note that the age of the female partner is critical to her fertility and the success rates of all fertility treatment including IVF. We recommend not waiting more than six months before assessment if the female partner is over the age of 35.
Obvious factors such as infrequent or very irregular periods, severe endometriosis or pelvic surgery warrant earlier assessment regardless of age.
Infertility is defined as a failure to conceive despite 12 months of timed, unprotected intercourse. Most spontaneous pregnancies occur in the first six months. We recommend assessment by your GP and then specialist referral if appropriate if pregnancy does not occur within 12 months.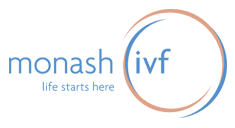 Should urgent concerns arise between visits please ring my rooms on 9887-8566 between 9 and 5pm, Monday to Friday. After hours I may be contacted through my call service on 9387-1000.
Specialist obstetric cover continues 24 hours a day, seven days a week