Dr. Anthony Lawrence completed a Bachelor of Science Honours Degree in Biochemistry (Bsc Honours) prior to commencing his medical degree at Monash University. He graduated in 1978 with a Medical Honours Degree (MBBS Honours). Residency and Specialist Membership Training were completed at the Queen Victoria Medical Centre Melbourne. He spent two and a half years in the United Kingdom in Salisbury and Plymouth completing his Advanced Obstetric and Gynaecological training prior to commending his Senior Registrar year at Monash Medical Centre. He became a fully accredited Obstetric and Gynaecological Specialist in 1989.
He holds Membership and Fellowship of the Royal College of Obstetricians and Gynaecologists and the Royal Australia and New Zealand College of Obstetricians and Gynaecologists. Dr Lawrence is a member of the American Association of Gynaecological Laparoscopists, the Australian Gynaecological Endoscopy Society and the Australian Medical Association.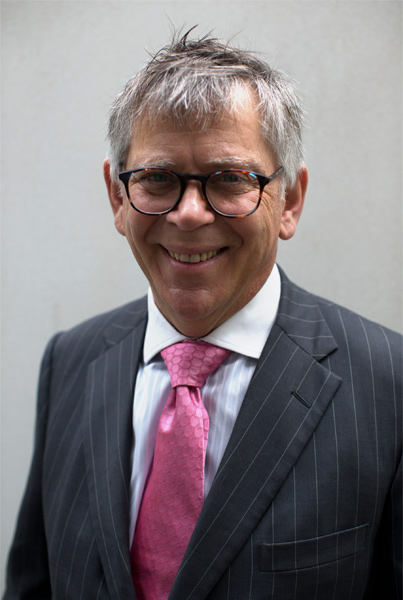 Public Hospital Appointments
In 1989 Anthony was appointed Consultant Obstetrician and Gynaecologist at Monash Medical Centre. Currently his public hospital appointments are as Senior Gynaecological Consultant at Monash Medical Centre specializing in laparoscopic surgery. Dr Lawrence is the Head of Gynaecology at Alexandra District Hospital.
Anthony introduced the laparoscopic ectopic pregnancy service to Monash Medical Centre in 1991.
Anthony is currently involved in Proceptorship Programs training visiting specialists from all over Australia and New Zealand in advanced laparoscopic surgical procedures.
University
Anthony Lawrence is an Honorary Senior Lecturer in the Department of Obstetrics and Gynaecology at Monash University.
He is actively involved in the teaching of undergraduate medical students as well as post graduate specialist training of obstetric and gynaecological residents and registrars.
Anthony has been actively involved in clinical research in the areas of laparoscopic surgery and infertility and has a number of publications in refereed medical journals.